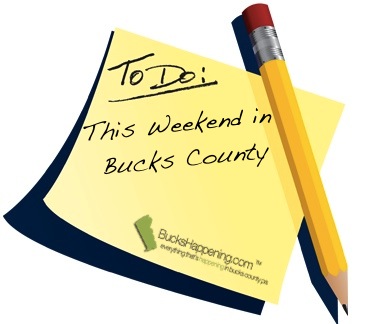 Make the un-official last weekend of summer count before Back to School! We've got your weekend guide for Thursday, August 30th, 2012 – Sunday, September 2nd, 2012 below, in addition to lots of Bucks County Labor Day fun. We have included some of the best events happening in Bucks County this weekend. Also, make sure to check out more fun things to do on our sortable calendar of events & restaurant guide.
Upper Black Eddy Fire Company Carnival
Bridgetown Athletic Association grounds, 1340 Bridgeton Hill Rd, Upper Black Eddy
August 29th – September 2nd, starts at 6:00pm
It is that time of year again! The Annual Upper Black Eddy Fire Company Carnival! Come out, have fun
and support the fire company. Starts each night at 6PM! Beat the crowds and visit us on opening night. Additional wristband nights added this year! Wristband nights are now Wednesday, Thursday, and Friday. Ride all you want for $15. FIREWORKS on Saturday, September 1st (weather permitting). Live music every night!
Junior Synchronized Swimming Sampler Class
Central Bucks Family YMCA, 2500 Lower State Rd, Doylestown
5:30pm – 6:15pm
Try a sampler of our newest aquatics program, learn somersaults, walkovers and power boosts in the water & to music. Must be a competent swimmer able to complete on length of free, backstroke and breaststroke. Goggles and nose clips recommended. This is free to youth community of 8 years and older. Pre-registration requested.
Drive 4 UR School Fundraiser
Central Bucks West High School, Doylestown
11:00am – 7:00pm
Central Bucks West Football Parents Club (CBWFPC) is putting the final touches on its community fundraiser, Ford's Drive 4 UR School, with help from the cheerleading and band programs and Fred Beans Ford Lincoln of Doylestown. The club invites licensed drivers 18 years and older, one per household address, to test drive a new Ford  car or truck. For every qualifying test drive up to 300, Ford will contribute $20 to the CBWFPC — potentially $6,000. This year's donation will again be shared with the cheerleader and band programs.
Set Sail for Love… And Murder!
Peddler's Village, Lahaska
Starts at 7:00pm (final showing)
Welcome aboard the Love Ferry – a reality television reboot of the Love Boat. The producers aren't looking for anything exciting or new – just love, hijinks, and perhaps a cat fight to take place – in front of the cameras. With a low budget and lower expectations – the crew sets sail into murky waters. While not good TV – they might still find it a prime time for murder. Cost is $51.95 which includes dinner, show, tax, and gratuity. Reservations are required.
Soberstock III
Snipes Farm, 882 W Bridge St, Morrisville
9:00am – 8:00pm
From praise music to progressive pop, from funk to folk and more, Soberstock III offers something for virtually every musical taste. The day-long, family-friendly festival showcases popular local bands, along with horse-drawn hay rides, a bonfire and a variety of craft and food vendors. Performers include Laura C, Damn Mad, Faith Bond, Falling Out, Fire Monkey, Annie O, Groove Train Riders, The Grand Nationals, Heaven Bound, Paint Box, The Signals and Think of 3. Bring a blanket or folding chair and enjoy the fellowship and fun. Benefits How to Save a Life Foundation and PRO-ACT.
One Act Festival
Town and Country Players, 4158 York Rd, Buckingham
Starts at 8:00pm (also on August 31st at 8:00pm)
Town & Country Players stages a One-Act Festival to give its fledgling directors an opportunity to show their stuff and qualify to direct one of our main stage productions. Come out to see our new directors-in-the-making and enjoy a very entertain night at the Barn. Tickets are only $10.
Summer Concert Series: Tri County Band
Bristol Lions Park, Mill & Radcliffe Streets, Bristol
Starts at 6:00pm
Join the Tri-County Band for the Summer Concert Series in Bristol Lions Park.
Open Mic Night
Triumph Brewing Company, New Hope
7:00pm – 10:00pm
Come out and sing to your favorite songs! The event itself is free and hosted by Cindy.
Sponsors: