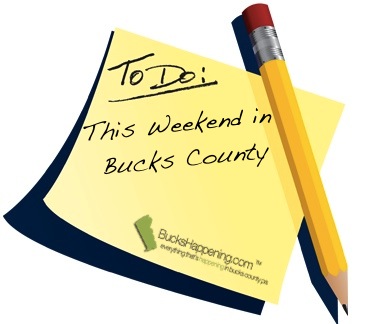 Hard to believe that it's the last weekend in September! End the month in true fall fashion with our guide for Thursday, September 27th, 2012 – Sunday, September 30th, 2012 below. We have included some of the best events happening in Bucks County this weekend. Also, make sure to check out more fun things to do on our 2012 Bucks County fall guide, sortable calendar of events & restaurant guide.
Get Up Close: Snakes, Turtles, and Lizards
Doylestown Public Library, 150 S Pine St, Doylestown
7:00pm – 8:00pm
The Educational Table Talks allow those of all ages to get up close to snakes, turtles, and lizards. The students of Delaware Valley College provide these 'Up Close" opportunities for the public to see and touch the animals. Students are also ready to answer about the animals. Drop by anytime between 7:00pm to 8:00pm to visit the animals.
Mikkeller Brewery Night
Isaac Newton's , 18 S State Street, Newtown
7:00pm – 9:00pm
Join Isaac Newton's for the tapping of several of Mikkeller's genre-bending beers such as Young Spontanale, Drink'in in the Sun, Beer Hop Breakfast, Draft Bear, and Green Gold! This is the only chance to try some of these beers for the foreseeable future so stop by to have a few before they are gone for good! As usual, the expected tap line up is subject to change.
Moonlit Maze
The Market at DelVal, 2100 Lower State Road  Doylestown
6:00pm – 9:30pm (also on September 29th, 6:00pm – 9:30pm)
Bring your flashlight for some spooky fun in our Corn Maze! Bonfires, wagon rides, and more
Oleanna
Bristol Riverside Theatre, 120 Radcliffe St, Bristol
Starts at 8:00pm
From Pulitzer Prize winner David Mamet comes this riveting drama in which academic power and sexual politics collide. When Carol, a struggling college student, meets privately with her professor, he consoles her with a pat on the back and a promise that her grade will improve if she continues to meet with him regularly. But his world begins to unravel when she reports his behavior and accuses him of sexual harassment. He desperately tries to convince her that she has misinterpreted his intent. Or has she?

New Hope Arts & Crafts Festival
New Hope-Solebury High School, 3020, North Sugan Road, Solebury
10:00am – 6:00pm (Also September 30th, 10:00am – 6:00pm)
We are excited to invite you to join us for a bigger, and more exciting New Hope Arts and Crafts Festival to be held on Sept 29-30. This year's festival will be held at the New Hope-Solebury High School on West Bridge Street, just a few minutes walk from the center of the business district. Admission is free for vistors with ample parking. Festival hours are from 10am to 6pm both days. We will have a food court with a variety of festical foods to draw both visitors and exhibitors, and music for your enjoyment.
Ghost Tours of New Hope
Corner of Main & Ferry St, New Hope, Pa.
8:00 pm – 9:00 pm
Discover the History and Mystery of New Hope, Pa. (which has been dubbed "the most haunted square mile in the world")
as your tour guide leads you around the picturesque streets of New Hope. Tours last for about an hour. The cost is $10 per person. Private tours are available year round for groups of six or more.
PumpkinFest & PumpkinFest After Dark
Shady Brook Farm, 931 Stony Hill Road  Yardley
11:00am – 8:00pm
Join Shady Brook Farm for the first weekend of PumpkinFest! Take wagon rides to the Pumpkin Patch to pick the perfect pumpkin. Enjoy inflatable attractions, pig races, gem mining, the SBF 500 trike track, petting zoo, and so much more! Pumpkin Fest continues on daily from September 29th through October 31st. PumpkinFest After Dark and HorrorFest will be held on select days throughout the month of October.
PS- Once you find your perfect pumpkin, put your carving or painting skills to good use & enter the Bucks Happening Great Pumpkin Contest for the chance to win big!
Fitness Dance Party
Newtown Athletic Club, 120 Pheasant Run, Newtown
2:00pm – 4:00pm
Join the Bucks County Performing Arts Institute for a Fitness Dance Party featuring Zumba Fitness! Tickets are $20 which includes water, light refreshment, and an entry into a Fitness Basket Raffle! Proceeds will directly benefit the music and drama after school program for kids ages 8 – 14.
Sponsors: