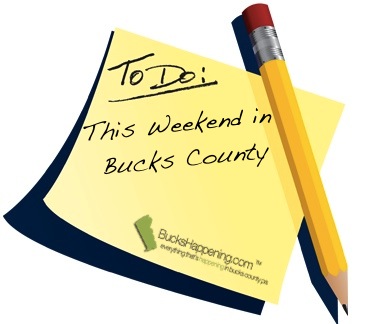 Memorial Day weekend is finally here! For all your red, white, and blue activities, take a look at our Memorial Day Guide. For everything else happening this weekend, check out our guide for Thursday, May 24th, 2012 – Sunday, May 27th, 2012 below. We have included some of the best events happening in Bucks County this weekend. Also, make sure to check out more fun things to do on our sortable calendar of events & restaurant guide.
'Very Young Girls' A Documentary on Human Trafficking
County Theater, 20 E. State, Doylestown
Starts at 5:15pm
Network of Victim Assistance (NOVA) is working with local Girl Scout Hannah Borghi and the County Theater to present a free screening of "Very Young Girls," a documentary on domestic human trafficking and commercial sex exploitation. The public is invited to attend and to stay for light refreshments and a facilitated discussion with local and regional experts. The 83-minute film was created by the GEMS program, based in New York City. Internationally acclaimed, the film has been seen by more than 3 million viewers and is the first film of its kind to document the realities of the buying and selling of American girls
Free Community Yoga Class
4612 Hughesian Dr, Buckingham
11:30am – 12:30pm

Free Comunity Yoga Class offered at the Solebury Club every Thursday.  There are a variety of instructors and styles of yoga offered each week.  All skill levels are welcome and free child care is provided. For more info call 215 794-3494 or visit the Solebury Club website.
Friday Night Fireworks
New Hope/Lambertville Bridge
Starts at 9:30pm
Join the people of New Hope and Lambertville for the first Friday Night Fireworks of the season. The main goal is to have New Hope/Lambertville be the Friday night place to be throughout the summer to shop, wine, dine and stroll. The mission is funded by mostly your local shops, restaurant and other businesses. Contributions from private donors and residents are also accepted.
Teen Night at the Y
Central Bucks Family YMCA, 2500 Lower State Road, Doylestown
7:00pm – 10:00pm
A teen night for 7th-9th graders that includes time in the Teen Center with music and games. There will also be the option to go swimming or shoot hoops in the gym. Participants may come and go as they please.  Current members do not have an admission fee while Potential Member have an admission fee of $10.
Doylestown Farmers Market
West State & South Hamilton Streets, Doylestown
7:00am – 12:00pm

Open air venue with 25 plus vendors selling fresh produce, meats, baked goods, spices, and a variety of other foods and products. Live music, children's activities, community displays, and chef demos add to the entire market atmosphere.  The Doylestown Farmers Market is open rain or shine every Saturday until November 17th.
Wrightstown Farmers Market
Wrightstown Municipal Building parking lot, 2203 2nd Street Pike, Wrightstown
9:00am – 1:00pm
The market hosts local musicians each week and seasonal fun and educational activities. The market also features guest appearances by local chefs providing cooking demonstrations using seasonal, locally grown vegetables, herbs and other products available at the market. Come sharpen your eat-local skills! The Wrightstown Farmers Market is openin rain or shine, every Saturday until November 17th.
Sunday Foray- Herps, Amphibians & Reptiles
Peace Valley Nature Center, 170 North Chapman Road, Doylestown
Starts at 2:00pm
Rocks, logs, streams, ponds, sunny areas — Where might they be? Lets go to find out the best  place for these most beneficial critters. We shall be on the look out for salamanders, snakes, and different species of turtles along with whomever else is out and about Turning over rocks and looking in wetlands shall be the tasks of the day. There is much to see and do in the spring, discoveries abound in the natural world. Take the time to go outside and seek and learn. There is no fee or pre-registration required.
Stop the Aging: Wrinkle Release
Central Bucks Family YMCA, 2500 Lower State Road, Doylestown
2:00pm – 3:00pm
More and more people are injecting, peeling, lifting, tucking and enhancing. Learn what treatments really work and how to age gracefully and improve your quality of life. $10 members; $20 non-members. Contact Valerie Tanner, 215-348-8131, x1140 for details.
Sponsors: