Football season is coming up, and that means many Bucks County residents are gearing up to watch the Eagles or cheer on their team of choice. Sundays are going to be fully booked watching the game, hanging with friends and family, and munching. Find out the best places to go in Bucks County to watch the […]
Photography by Kelsey Crater You may remember a fiery train crash in 1981 involving the SEPTA Southampton train station and Fox Chase train line. The station, which opened in 1892 and closed in 1983, was right by a coal loading station which was one of the first structures in the area at a time when […]
What's better than a warm spring breeze blowing through your hair with a cool cocktail in hand? Steam Pub in Southampton is well-known for their inventive line-up of craft cocktails, and this season's creations do not disappoint! Check out some must-sip Spring cocktails at the popular Southampton eatery.
The Greater Philadelphia region is at the forefront of America's craft beer movement.  The art of enjoying delicious brews is embedded into the rich history of the area, with Philadelphia's own Benjamin Franklin having said, "Beer is proof that God loves us and wants us to be happy." Even better, amazing beer selections aren't limited […]
By
admin
on March 3, 2016
Bucks County's St. Patrick's Day Guide 2016 is presented by Hillis Public Adjusters. Hillis Public Adjusters are property damage experts. Hillis advises and assists commercial and residential insurance policyholders through the overwhelming task of submitting an insurance claim.   They specialize in exposing the damages that often get overlooked by insurance companies while interpreting ambiguous insurance policies, helping clients get the […]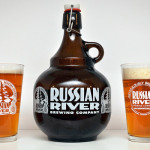 By
admin
on January 25, 2016
On Saturday, January 30th, starting at 11:30am, Isaac Newtons will be tapping an array of award-winning beers from the highly-acclaimed Russian River Brewing Company! Russian River is a cultural craft beer phenomenon. Pliny the Elder, their Double IPA introduced in 2000, is consistently ranked as one of the top beers in the world. The beers confirmed to […]
By
admin
on January 10, 2016
Join Lambertville & New Hope – Winter Festival's newest event…the Theatrical Revolutionary Pub Crawl!  Learn the real story of the most amazing time period in our Country's history.  Feel the suspense, the effort, the sacrifice and the rewards of our forefathers and mothers in this interactive historical reenactment pub crawl. The Pub Crawl will begin […]
By
admin
on December 18, 2015
by Elisa Baxt There is great news for Bucks County bourbon lovers! Newtown's Isaac Newton's Restaurant has recently introduced a craft bourbon selection, bringing the budding beverage trend to Bucks County. The popular Newtown bar took a cue from their devoted patrons, with bourbon orders having steadily increased in recent years, and introduced a variety of brands to […]
By
admin
on December 11, 2015
Your 2016 New Year's Eve Guide is presented by Buinewicz Plastic Surgery, a renowned plastic surgery practice offering Plastic Surgery, Cosmetic Medicine and Spa services for more than 25 years. Practices are located in Doylestown in Bucks County, PA and Flemington in Hunterdon County, NJ.  Buinewicz Plastic Surgery is led by Dr. Brian Buinewicz, the Chief of […]
Enter to win a Free Growler of Craft Beer from Isaac Newtons in Newtown, PA! Simply use the widget below to enter by "liking" Isaac Newtons on Facebook. One lucky reader will be chosen at random. HOP-py Holidays!