Playgrounds are OPEN in Bucks County! And as long as you do so in a safe way (guidelines below), they're a great way to get the kids out of the house for fresh air, exercise, and let's face it – a bit of summer normalcy!
To make this even more exciting for kids, consider making a "Playground Passport" where you dedicate each page to a different park in Bucks County. Then add a sticker or a stamp after you've visited it. You could even make a section where your child gives a rating and makes notes about what they liked about each one.
(According to the CDC, children should sanitize hands often, keep a safe distance from others and wear masks when distancing isn't possible.)
Kids Castle at Doylestown Central Park
425 Wells Road, Doylestown
Kids Castle is arguably the most famous playground in Bucks County, and after being closed last year for renovations, it's even more exciting to have it open this summer! As a result of the renovations, the inclusive playground now features new play structures that meet the needs of children with a variety of abilities at all ends of the spectrum to encourage and enable them to play with one another. Play features are also included for children with visual impairment, hearing impairment, autism/SPD, mobility impairment, and cognitive disabilities.
In addition to these inclusive play upgrades, improvements were made to the existing playground, including the installation of a new, more durable safety surfacing called Poured-in-Place that also provides equal access to the playground for all.
Slides, swings, tubes, designated tot areas, bridges, climbing areas, nature panels, oh – and a CASTLE! While this playground tends to get crowded during peak hours, it's definitely worth at least one trip this spring/summer.
Meyer Way Community Park
1600 Meyer Way, Jamison
Meyer Way is located next to the local Township Building in Jamison and features all kinds of kid-friendly structures. Kids can enjoy swings (regular and tire), slides, climbing areas, tunnels, a short zip-line, pretend train and more. During the summer months, the Splash Pole turns on, so it's a great spot to bring the kids to cool off! (And YES – according to Facebook, the Splash Pole is on!) The park is 27 acres, with a 1.5 walking/biking path and basketball courts. Meyer Way is a mulch playground.
Bensalem Firefighters' Field Playground
100 Rockhill Drive, Bensalem
Firefighters' Field has plenty to offer kids, plus various workout equipment for anyone to use. The playground features slides, a bouncy bridge and swings. There's a ton of open field space for games and running around, plus walking trails. Bonus: Rubber play areas and paved trails makes for cleaner play.
Imagination Land Playground
3800 Hulmeville Road, Bensalem
Imagination Land Playground is just next to the parking lot for the Bensalem Library, making it a great little outing with the kids. Have some quiet time at the library, and then let them loose at the playground! There's a lot to do for both smaller and bigger kids, with multiple slides, climbing areas, bridges, swings, bouncy cars and more. The playground was built specifically for special needs children (though it can be used by children of all abilities), so you'll notice a lot of special features throughout. There are also bathrooms, benches and a few tables.
Noah's Playground
234 Durham Road, Newtown
Noah's Playground opened in 2015 as a tribute to 2-month old Noah Cohen, who passed away from Sudden Infant Death Syndrome in 2010. The newer playground features an inclusive design and a rubberized surface. Kids will enjoy swings, multiple slides, climbing areas and more.  There are bathrooms and a picnic area. There is also a paved trail if you want to do a couple of laps to burn some calories yourself!
Falls Township Community Park
9061 Mill Creek Road, Levittown
It's amazing what can be done with an old quarry site! For decades, this area of Levittown was unusable space. But in 1999, Falls Township gained control of the quarry, back-filled it and created this great park. There's a little something for everyone with two playground areas, skate board ramps, a dog park, roller hockey rink, and more. There are also walking trails and access to fishing.
Burpee Park
East Oakland Avenue, Doylestown
Burpee Park is located next to Our Lady of Mt. Carmel School. It features large playground areas with slides, see-saws and climbing spaces. If you have a kid that loves to swing, there are traditional belt swings, bucket seats and an ADA accessible swing. There's also a basketball court, softball field and large, fenced all-purpose court. If you want to bring your lunch, there are picnic tables and a pavilion that you can rent. Porta-potties only.
The Mayors Playground
180 Cherry Street, Langhorne
Mayors Playground is just a couple of blocks away from the Langhorne Bucks County Free Library, so it's a great location if you want to make a morning or afternoon of it. While the playground is by busy roads, it's fenced in except for the entrances. The landscaped playground features play equipment with slides, bridges and climbing spaces, swings, basketball courts and open field space.

Memorial Park/9-11 Garden of Reflection
1950 Woodside Road, Yardley
Memorial Park in Lower Makefield Townsip is the site of Pennsylvania's official 9-11 memorial. In addition to the beautiful twin towering fountains and gardens, there are also play areas. The Secret Garden is an inclusive playground designed for children of different abilities. It features a rubberized surface that's easily accessible for children with mobility issues, special activity panels for kids with sensory issues, and a variety of other innovative equipment. The playground is fenced in except the entrance. There are also basketball courts, sand volleyball, softball field and a multi-purpose football/soccer field.
TIP: This is a great playground for social distancing! Because of the way it is set up, most of the "attractions" are already spaced more than 6 feet apart.
Roberts Ridge Playground
286 Frost Lane, Newtown
Roberts Ridge is another inclusive playground with several features that make it more accessible for children of all abilities. It has smooth, rubberized surfaces that are wheelchair accessible, ramps within the playground area, and transfer stations so that those using wheelchairs can lift themselves out of them and onto playground equipment. There's also a special needs accessible swing, and play areas for the visually impaired. This is all in addition to the typical playground favorites like tunnels, ladders, slides, monkey bars and more. The park is located on 22.8 acres with a walking trail around the perimeter. There are picnic tables, benches and public bathrooms.
George M. Bush Park
3868 Burnt House Hill Road, Doylestown
This well-maintained park features two playground areas with rubberized surfaces, open field space, walking trails, and a giant sandbox. There are baseball fields and sand volleyball courts, so there's fun for adults, too.
We Are Supported By: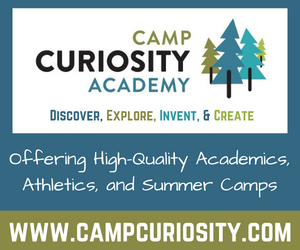 Join Our Community. Click here to learn more