Bucks County is beautiful all year round but there is something extra special about summertime. From the stunning parks to the scenic Delaware River and everything in between, it's going to be a summer full of fun. Our 2023 Summer Guide includes Food & Drink, Farmers Markets, Shopping & Self-Care, Events & Activities, Children's Classes, Camps, and Other Local Services. Scroll down to start planning your best summer yet!
This Guide is Sponsored by Bucks County Community College.
Bucks County Community College is YOUR community college with three3 convenient campuses located in Bristol, Newtown, and Perkasie, and online! For nearly 60 years, Bucks has provided a high-quality higher education, community programs and events for residents of Bucks County and beyond. With more than 80 academic majors, 31 fully online academic programs, hundreds of continuing education courses, no matter where you are on your educational journey, Bucks is here for you. Bucks recently opened their brand new, 28,000-square-foot, state-of-the-art Center for Advanced Technologies in Bristol that is home to manufacturing and industrial skills courses with a focus on professional development and workforce training programs for job seekers. Many of these programs are FREE for those who qualify, and the program boasts a 90%+ job placement rate for participants.
275 Swamp Rd, Newtown, PA
2023 Summer Guide Menu: Click the buttons below to jump to each section
Steam Pub 
606 2nd Street Pike, Southampton, PA
(215) 942-6468
Steam Pub, a former Southampton train station, offers brunch, lunch, dinner, cocktails, live music and more. Dine inside or on the outdoor patio. Steam offers an incredible Happy Hour menu that you definitely do not want to miss this summer.
River House at Odette's
274 River Road, New Hope, PA
(215) 682-2022
Drink, dine, plan or attend an event and stay at the River House at Odette's this summer. River House at Odette's is New Hope's luxury lifestyle hotel that offers riverfront views and is located close to both towns of New Hope and Lambertville, NJ. Experience the piano lounge and the rooftop bar (members only).
Playa Bowls of Newtown
2913 South Eagle Road, Newtown, PA
(215) 550-6472
Playa Bowls is your slice of summer, anytime. Using the freshest, highest quality ingredients, they serve healthy, delicious açaí, pitaya, coconut bowls, award winning smoothies and fresh juices with sustainability and community in mind. Their bowls and smoothies are the perfect way to cool off in the summer heat. Stop by from 7am to 8pm Monday through Friday and 8am to 8pm Saturday and Sunday. See you in Pineappleland!
Mom's Cookie Bar
21 N. Main Street, Doylestown, PA
(215) 589-9225
Mom's Cookie Bar has a delicious menu with sweet treats to enjoy all summer long. Stop by and grab cookies to enjoy with the whole family. There are plenty of flavor options for cookies, cookie bars, cookie cakes, as well as ice cream, milkshakes, floats and drinks.
Árdana Food & Drink
Newtown: 2948 S. Eagle Road, Newtown, PA
Warrington: 751 Easton Road, Warrington, PA
Step into the Mediterranean by sharing a meal with Árdana. The restaurant gets its name from a small village in Cyprus, a farming community rich in culinary culture – where owners Mike and Antoni Christou's grandmother was raised. The goal is to transport guests to the Mediterranean and showcase the beauty of the native style of eating known as "mezze", where the entirety of the meal is shared amongst family and friends.
Vela
140 Veterans Lane, Doylestown, PA
(215) 230-8352
Vela Doylestown offers everything from fresh, house-made pastas to craft cocktails featuring local spirits. The seasonally inspired menu will make you feel at home in a stylish and welcoming atmosphere. Add Vela to your list of places to try this summer.
Plumsteadville Inn
5902 Easton Road, Pipersville, PA
(215) 766-7500
With the end of the school year upon us, look no further than The Plumsteadville Inn to host your favorite graduate's celebration! From an intimate gathering to a large celebration, we offer it all with multiple options for party packages and dining spaces. Stop by or give us a call to book your party today. Join us for a refreshing drink and a bite to eat during Happy Hour all summer long! Our unbeatable Happy Hour features $1 off all drinks and half-priced appetizers from 4pm to 6pm Monday through Friday.
Food trucks are a fun way to dine in the summer, as you are out and about. Be on the lookout for some of our favorite food trucks.
Hang Over's Cafe
  2023 Happening List Winner 
(267) 373-8098
Hang Over's Cafe offers farm-to-table comfort food. Check the FB page to see where the truck is headed.
El Sabor Del Bajío
  2023 Happening List Finalist  
(445) 234-1523
El Sabor Del Bajío is a family owned food truck offering Mexican street food with authentic flavors and a homemade taste.
Kono Pizza
  2023 Happening List Finalist  
(267) 559-6964
Kono Pizza serves delicious pizza cones in a variety of flavors. Check the FB page to see where the truck is headed.
Jay's Steak & Hoagie Joint Food Truck
(215) 514-3172
Jay's Steak & Hoagie Joint Food Truck serves cheesesteaks, lobster rolls, pretzel dogs and more.
Local Harvest Pizza
(215) 900-0332
Local Harvest Pizza, based in New Hope, PA. The truck serves corporate events, private parties and more.
Bread & Butter Specialty Sandwiches 
(609) 850-8056
Bread and Butter Specialty Sandwiches puts a new age twist on classic sandwiches with fresh ingredients.
Looking for a fun spot for drinks and apps before dinner? Check out our list of Happy Hour favorites.
Plumsteadville Inn
  2023 Happening List Winner  
5902 Easton Road, Pipersville, PA
(215) 766-7500
The Plumsteadville Inn offers happy hour from 4-6 pm. Enjoy a drink and good food at the bar, booths, lounge or outside.
Green Parrot
  2023 Happening List Finalist  
240 N. Sycamore Street, Newtown, PA
(215) 504-7277
The Green Parrot offers happy hour Monday-Thurs from 4-6 pm and Friday from 3-6 pm. Saturday from 2-4 pm and Sunday from 7-8 pm.
Casa Toro Mexican Grill
  2023 Happening List Finalist  
4969 Swamp Road, Doylestown, PA
(215) 794-9400
Casa Toro Mexican Grill offers Happy Hour from 4:30 – 6 pm Tuesday thru Friday and 2-4 pm on Sunday at the bar and hightops. Happy Hour specials include $6 house margaritas, mojitos and wine and $2 off pints.
Steam Pub
606 Second Street Pike, Southampton, PA
(215) 942-6468
Steam Pub's Happy Hour is Monday – Friday from  4-6 pm. All items on this menu are $7 and all drinks are $2 off.
The Pub at the Bucks Club
2600 York Road, Suite 1, Jamison, PA
(215) 343-0350
Happy Hour is from 4-6 pm Wed.-Sat. There are appetizer specials along with bar specials, including $3 domestic drafts, $4 imported drafts, $5 IPA and craft beer, $6 house wine and $2 off mixed drinks.
Clubhouse Bar & Grill
501 S. State Street, Newtown, PA
(215) 860-5566
Tony's Place Bar & Grille
1297 Greeley Ave, Warminster, PA
(215) 675-7275
Summertime is the best time to shop local for fresh produce and goods at Farmers Markets around the community. Some are open all year, providing baked goods, fresh ingredients and artisan goods. 
Bolton Farm Market
  2023 Happening List Winner  
1005 W. Main Street, Silverdale, PA
Perkasie Farmers Market
  2023 Happening List Finalist  
1 S. 7th Street, Perkasie, PA
Wrightstown Farmers Market
  2023 Happening List Finalist  
576 Penns Park Road, Newtown, PA
Snipes Farm Market
  2023 Happening List Finalist  
890 W. Bridge Street, Morrisville, PA
Quakertown Farmers Market
  2023 Happening List Finalist  
201 Station Road, Quakertown, PA
Tabora Farm and Orchard
1104 Upper Stump Road, Chalfont, PA
(215) 249-3016
Yardley Farmers Market
Buttonwood Park, Yardley, PA
May 6-Nov.8, Saturdays, 9 am-12 pm
Doylestown Farmers Market
2-50 N. Hamilton Street, Doylestown, PA
Apr. 15 – Nov. 18, 8 am – 1 pm, Saturdays
Penn View Farm
1433 Broad Street, Perkasie, PA
(215) 249-9128
The Shopping Section is sponsored by Lace Silhouettes Lingerie.
Lace Silhouettes Lingerie
Peddler's Village Shop #30, Lahaska, PA
(215) 794-3545
Vacation Mode Activated: The Secret to Packing Like a Pro, by: Taylor Jackson of LSL
According to Karen Thompson, founder and president of Lace Silhouettes Lingerie, the secret to a great vacation starts with the right foundation. I don't know about you, but underwear is the one thing I always seem to forget to pack – so I wanted to make sure I pack like a pro this year. Thompson sat down with me to discuss her top travel tips for packing everything you need.
What is the first bra you pack when getting ready for a summer getaway? 
That's easy – The Chantelle Révèle Moi. As someone who has been in the lingerie industry for 35 years, I can say this is truly one of my favorite bras. It checks off everything on my list that a bra should have; it's comfortable, naturally uplifting, supportive, breathable (especially on hot summer days) and beautiful. Most people don't know this about me, but I actually prefer black bras, even in the summer. A lot of women tend to stick to nudes when the temps rise and the clothing gets lighter, but it's important to keep black in the mix too. This bra is a definite must-have in black. The lace detail is stunning. It lifts my girls and my spirits!
What is the most important foundation piece to pack for a vacation wardrobe?
Definitely a strapless bra. Everyone should have a great fitting strapless bra. My go-to strapless bra is the Chantelle Norah Comfort Strapless Bra. Personally, I struggled with strapless bras for years. I always felt uncomfortable and unsupported in them. Then we started carrying this Chantelle strapless bra and it changed my perspective. I promise I am not being dramatic – I am a 36DD and it's the only strapless bra that I don't need to adjust throughout the day. And the hidden underwire and smooth cups give me a natural roundness that flatters any sleeveless or strapless outfit I pack.
What is your go-to bra when traveling to or from your vacation destination?
The Chantelle SoftStretch Padded V-Neck Bra has been a long-time travel essential of mine. It is the only bra that I travel in! Whether I am traveling by car, train, or plane, I always want to be comfortable, and I'll be honest, this wire free bra was a game changer for me. The fabric is lightweight, super stretchy and buttery smooth. But the best part? The pads in this bra are fused in. That means no rolling, shifting or adjusting while wearing or washing. This bra is so comfortable I even wear it to bed. I call it my pajama bra!
It's time to get personal – What kind of underwear do you pack for vacation? 
I love getting personal! I'll even let you in on a secret. I always get new underwear before a vacation. There is something I love about having fresh underwear before a trip. I always wear thongs, both on vacation and in my everyday life. My favorite kind are the Chantelle SoftStretch Panties. If you think thongs are uncomfortable then you need to try these. They will make you a believer. They are super soft and stretchy and feel like you are wearing nothing at all. Did I mention they are one size? It makes it so easy for me to grab a quick pantie refresh before I go away.
Fox & Holly Boutique
Peddler's Village Shop 162, Lahaska, PA
(215) 302-4300
Stop by Fox & Holly Boutique this summer in Peddler's Village. You'll find all the brands mom loves, including Patagonia, Free People, Yeti and more. Fox & Holly is open daily from 10 am – 6 pm.
Echo Valley Fiber
2310 Second Street Pike, Suite 110, Penns Park, PA
(267) 396-6938
Echo Valley Fiber is a one-of-a-kind local yarn store. The fieldstone store was built around 1840 and inside you'll find the original beautiful wood counters and the former post office cubbies and boxes that were all constructed by hand. The shelves are full of yarns from all around the world. It's one of the best selections of exquisite yarns that you will find in a store this size.
Penny Buck Junction Thrift Store
555 W. Street Road, Warminster, PA
(215) 648-1943
Penny Buck Junction Thrift Store offers affordable, great quality men's and women's clothing and shoes, fabulous vintage and new jewelry, handbags, a "Man Cave" room of sports memorabilia, designer section, DVDs, CDs, house decor, kitchenware, and small furnishings. Stop by this summer!
Pax Chiropractic
660 Newtown Yardley Road #100, Newtown, PA
(267) 685-9987
Pax Chiropractic is a state-of-the-art Family Wellness, Perinatal, & Pediatric Chiropractic Center serving Newtown, PA and all surrounding Bucks County communities. Pax Chiropractic brings a very unique approach to health care not offered by any other kind of practitioner. What makes them most unique is the 100% focus on the central and autonomic nervous system. The nervous system is an intricate network that encompasses the brain, brainstem, spinal cord, and millions of nerves that branch from the NeuroSpinal Network to every tissue, organ, and cell in the body.  Every system of the body — circulatory, digestive, eliminatory, hormonal, glandular, immunological, muscular, reproductive, respiratory, and skeletal — depends on the optimal function of the nervous system. As  chiropractors, we reduce stress-related interference to the nervous system via gentle spinal adjustments. Chiropractic care does not treat specific conditions — instead, it restores normal body function by reactivating your own healing abilities. True healing is coming from within the body rather than from the chiropractor's adjustment. All family members are welcome and Pax Chiropractic serves anyone in need. Providing Bucks County with the best chiropractic care possible.
La Chelé Medical Aesthetics
430 Union Square Drive, New Hope, PA
215-862-6100
2911 S. Eagle Road, Newtown, PA
267-753-7676
Newtown's Leading MedSpa Expands it's Space – and it's Wellness Menu!
For 15 years, La Chelé Medical Aesthetics has offered the most cutting-edge, non-surgical cosmetic experience in Bucks and Montgomery Counties. Now this award-winning wellness brand, which boasts a flagship location in New Hope, is expanding its Newtown facilility by 5,000 square feet to accomodate even more of its innovative services, and has also opened a new location in Upper Dublin, with a fourth spot set to open in Newtown Square this fall.
Under the guidance of founder Lisa Espinoza, M.D., La Chelé's signature approach to medical aesthetics blends state-of-the-art cosmetic dermatology and regenerative medicine services, including the injectables Botox, Dysport, Restylane, and Juvederm; medical-grade skincare therapies like PDO Threads, Morpheus8, Ulthera, and CoolSculpting Elite' and breakthrough laster treatments like BBL and Halo. In addition, La Chelé Medical features a robust functional wellness center that provides medically-based programs for managing weight loss, hormone levels, hair loss and more.
Dr. Espinoza's commitment to creating healthy lifestyles rooted in scientific research extends to her custom, medical-grade line of skin care products, as well as across the La Chelé medical team, comprised of physicians, registered nurses, physician assistants, nurse practitioners, and laser technicians. This unmatched level of skincare expertise has landed La Chelé among the top 1% of injector facilities in the country, and propelled Dr. Espinoza to the top ranks of medical aesthetic providers, where she serves as a national trainer, speaker, and advisory consultant for several leading skincare technology brands.
To learn more or book an initial consultation, visit https://lachelemedspa.com/ or call 215-862-6100.
ROG Orthodontics
1830 E. High Street, Pottstown, PA
(610) 374-4097 | fantasticsmiles.com
ROG Orthodontics is a doctor-owned orthodontics practice, trusted by thousands of families in Wyomissing, Douglassville, Pottstown and the greater Berks County, PA area. We treat our patients as we would our own families. We know a fantastic smile can build a person's confidence and truly change their life. We are happy to be able to play a role in that success.
Pure Barre Doylestown
1745 S Easton Road, Doylestown, PA
www.purebarre.securetree.com
Give the gift of Pure Barre for Mother's Day at Pure Barre Doylestown.  Pure Barre is a full-body workout that transforms you physically and mentally. Our musically-driven group classes focus on low-impact, high-intensity movements that strengthen and tone your body in 50 minutes or less. Happy Mother's Day from Pure Barre Doylestown!
Pure Eco-Wellness Salon & Spa
84 South Main Street, Yardley, PA
(215) 493-5005
Destress, reset and renew with moments of self care and wellbeing. Pure Eco-Wellness offers the latest skincare and beautifying techniques, holistic therapies and all natural and eco-friendly products, allowing you to achieve a higher state of health and well-being. Services range from botanical and organic hair color, hair cutting and styling, scalp wellness treatments, facials, massages, manicures, pedicures and more.
Bernadette Bickel Hair Studio
1045 Bustleton Pike Suite 7, Feasterville-Trevose, PA
(267) 806-6305
Get your hair summer ready with a visit to Bernadette Bickel Hair Studio. Bernadette Bickel Hair Studio specializes in curly haircuts but the services do not stop there. They specialize in lived in or low maintenance colors that use a foiling technique that allows your color look to grow out naturally and softly. It also ensures that the grow out doesn't ruin any of the original look. Get a free digital consultation and find the package that is right for you!
Radiance Spa
2600 York Road, Jamison, PA
(215) 343-0350
Radiance Spa is nestled in the heart of Bucks County, offering an escape from your daily routine into a quiet and serene setting where you can indulge in your senses in one of the unique treatments and unwind. Pamper yourself with a therapeutic massage, rejuvenating facial, hydrating body treatment and other therapies. No matter what you choose, the staff will help you relax and restore your inner balance.
This section is sponsored by the Newtown Athletic Club.
Celebrating 10 Summers of Escape 
Live Music, Adult Pool Parties, Happy Hour, Teen Events & More.
Known as the local "neighborhood oasis" for Bucks County residents, Escape Resort, Restaurant & Bar, is an elite outdoor pool resort and club for members of the Newtown Athletic Club. Members of The Club experience unlimited resort access. This year, Escape Resort, Restaurant & Bar is celebrating its 10th summer season! The Club's 4-acre resort is home to 4 pools – an adult pool (21+) and 3 family pools, two 35-ft. water slides, lazy river, water amenities, splash pad, private cabanas, play ground, basketball court and a full-service restaurant and bar for poolside dining. Whether you're ready for a poolside cocktail or ordering lunch for your family for a day at the pool, Escape Resort's restaurant and bar offers the refreshing taste of summer daily and a weekly happy hour every Monday-Friday from 4-6pm. Every Friday night from 6-10pm at Escape Resort is Friday Night Live. All are welcome to enjoy dinner, drinks, dancing & poolside live music from popular local artists each week. This live music summer series is open to the community after 6pm. Guests are permitted access to the bar and dining areas of the resort – no seasonal guest fees apply! Friday Night Live is from May–September at Escape Resort adult pool (ages 21 & older). Poolside happy hour, a full restaurant & bar and childcare is available weekly.
A glimpse of the 2023 summer lineup – Big Country, The Pete Beck Band, Some Assembly Required, The J Duo, Tube Top Mama, The Zings Band and more. View the full summer lineup:
nacfridaynightlive.com
. In addition to Friday Night Live, there will be
adult pool parties
(ages 21 & older) on the 2nd Saturday of every month and
teen nights
at the adult pool (ages 12-15) on select Thursday nights. More details on these special events, coming soon! For more information on Escape Resort, Restaurant & Bar and Friday Night Live, please visit
escapeatnac.com
. Follow
Escape Resort, Restaurant & Bar
on Facebook for live updates on all poolside happenings, including Friday Night Live, happy hour, adult pool parties & more!
Escape Resort, Restaurant & Bar is located at 120 Pheasant Run, Newtown, PA 18940
Attend the Summer Solstice Party at River House at Odette's
274 S. River Road, New Hope, PA
Wednesday, June 21, 5:30 pm – 8:30 pm
Attend the Summer Solstice Party at River House at Odette's. Celebrate the official arrival of summer with a white-hot Summer Solstice party at Overlook. Turn the longest day of the year into an even longer one with a white-out themed celebration with live music and drink specials. With the vibrant colors and breathtaking views, soak in the sunset and toast to an amazing summer. White attire is recommended. Free to attend, food and drink for purchase – first come first serve.
A Day at Bishop Estate Vineyard and Winery
2730 Hilltown Pike, Perkasie, PA
(215) 249-3559
Bishop Estate Vineyard and Winery is the perfect spot to plan a summer date. There will be events happening all summer long. You will also be able to enjoy 21 different wines, local beer and wine slushies. Check the website to see the full event schedule, including music, food trucks and classes.
Family-Friendly Activities
Hortulus Farm
60 Thompson Mill Road, Newtown, PA
(215) 598-0550
Hortulus Farm is holding the second annual Summer Makers Market, and the first Hortulus Family Festival. The Children's Botanical Playground will be open and there will be plenty of food options, along with yard games and fun for the whole family.
Dublin Town Center
123-139 North Main Street, Dublin, PA
(215) 249-9401
Eat, work, shop, live and play at Dublin Town Center. There are various events happening at Dublin Town Center throughout that are family-friendly. Sundays at the Square are every third Sunday through August, 10 am – 1 pm and will feature a full line up of food trucks, live music and special deals and surprises. Every Tuesday is Taco Tuesday at the Station from 4-9 pm. Enjoy deliciously themed food and drink from Neshaminy Creek Brewing Co., Ninas Waffles Ice Cream and Taqueria Tlaxcali. Check the website for the full list of events happening throughout the summer.
Spring Mill Country Club
80 Jacksonville Road, Ivyland, PA
(215) 675-6000
Spring Mill Country Club offers something for the whole family. The Spring Mill Athletic Club and Swim Club is open seven days a week from Memorial Day Weekend through Labor Day. They also have a Dance Academy and Summer Camp, as well as birthday, pool parties and summer team building events. Dine at Judds and Jacksons Restaurant, a family-friendly casual atmosphere. You do not need to be a member to dine. Spring Mill Country Club also has a private 18-hole golf course and a variety of golf memberships to meet your lifestyle.
Summer Camps & Children's Classes
Art in the Barn | Art Camp & Classes
When: Summer 2023
Where: Art in the Barn, 91 Rogers Road, Furlong, PA
Art in the Barn is hosting Art Camp for children ages 7-14. Pack a snack and lunch. Camp is Monday-Friday from 9 am – 1 pm. You can also take art classes at Art in the Barn. Check the website for a full class schedule.
The Dance Academy
When: Summer 2023
Where: 1486 Buck Road, Southampton, PA
The Summer Program at The Dance Academy is a 6 week, pas as you go session that offers flexibility for busy summer schedules. The Summer Program runs from mid-July through mid-August.
Eileen's Academy of Dance
When: Summer 2023
Where: 980 Trenton Road #1, Fairless Hills, PA
The summer session is 6 weeks and offers a variety of classes. The summer session starts on June 26th and runs through August 4th. Summer Camp is also available at EAOD. There will be theme days and dance expos. There is a 1 week or 2 week option available for full days. The camp is 8:30 am – 3:30, Monday – Friday on August 14th-18th and August 21st-25th.
Dynamix Gymnastics
When: June 26-August 24 (Summer Session)
Where: 181 Wheeler Court, Suite C, Langhorne, PA
The Dynamix Gymnastics Summer Session runs from June – August. The full list of classes and schedules can be found on the website. Dynamix Gymnastics also hosts summer camp for children ages 5+ from beginner to advanced. The camp is not only a place to learn gymnastics, but also to build self-confidence, a love for fitness, increase independence and more. Sign up online.
Camp Curiosity
When: Summer 2023
Where: 4425 Landisville Road, Doylestown, PA
Camp Curiosity is a traditional day camp for children 2.5 to 12 years old. With over 50 acres, campers engage in a variety of programs and activities such as sports, art, STEAM, outdoor skills, swimming, games, and special events focused on four core areas: Discover, Explore, Invent, and Create.
Each day, campers will develop lifelong friendships, learn new skills, and create lasting memories. Camp Curiosity offers Summer Camps from mid-June through August, while Curiosity Academy offers full-day Preschool, K-Prep, and Kindergarten during the school year.
Christian Life Academy
When: Summer 2023
Where: 3100 Galloway Road, Bensalem, PA
Toddler Camp at Christian Life Academy includes water play on Mondays, Wednesday sand Fridays. Run through sprinklers and play in the water tables. There will be a wide array of gross motor, music, creative arts and STEM activities that are sure to expand a child's mind and curiosity. The 3-7 year old camp is also Monday, Wednesday and Friday. The children will participate in Creative Arts and STEM activities and sports. Each week will feature a different special activity. There will be yummy summer treats, a beach party and a Hawaiian Luau.
Snipes Farm & Education Center
890 W. Bridge Street, Morrisville, PA
(215) 295-1138
Snipes Farm is a 7th generation family farm and there's a lot going on this summer. Sign up for the summer farm camp for children ages 5-12 and the camp leadership program for youth ages 13-15. The farm also offers the Little Sprouts program for summer time on the farm for mommy and me. Snipes Farm also hosts community education programs – monthly 4th Saturday nature walks for adults and youth ages 5+. Check out the website for a full list of happenings at Snipes Farm.
Viking Pest Control
freequote@vikingpest.com
(610) 601-2212
Viking is the modern pest control company and has been providing reliable pest control services for over 40 years. Through prevention, new technology, and sustainable solutions, we meet the demands for healthy environments for homes and businesses. At Viking Pest Control, we pride ourselves in offering the most effective and efficient pest management and extermination solutions available in Pennsylvania, New Jersey, Delaware, and the Eastern Shore of Maryland at affordable prices. With over 40 years of experience in the industry, our team confidently delivers custom-tailored solutions that far exceed the industry norm. We proudly put our name behind everything we do regardless of the size of the job. We are happy to help you keep pests such as ants, mice, mosquitos, termites, bed bugs, and many more out through integrated pest management processes. We look forward to welcoming you to the Viking family and keeping your home or business healthy and pest-free.
M. Green Construction
1183 Cambridge Road, Warminster, PA
(267) 810-2681
M. Green Construction specializes in Roofing, Siding, Exteriors, and Remodeling, servicing the Pennsylvania Tri-State Area. We are here to help guide you through the process from start to finish from choosing between products, designing, and completing your projects professionally with someone you can trust. As a GAF Certified Residential Roofing Contractor, we are able to offer incredibly high quality of work for very reasonable prices, with lifetime warranties. M. Green Construction specializes in finding damages done to your roofing, siding, gutters and windows, as well as garage doors, skylights, downspouts, fascia metals, gutter guards and screen doors. We have excelled within the homeowners insurance industry. Our staff is fully equipped and able to handle your insurance claims as if it were for their own home. Insurance claims can be confusing and overwhelming, which is why we will be with you every step of the way. From assisting you on reporting a claim to the insurance company, to being present at the inspection and fighting to get you the most money for your damage, M. Green Construction is the company you want on your side. We believe that our customers are lifetime customers, and we take pride in our quality of work and our level of customer satisfaction. We go above and beyond to make our customers feel happy, comfortable, and informed throughout the entire process.
  2023 Happening List Winner for Roofing  
Ivory Tree Portraits
35 S. State Street, Newtown, PA
(610) 710-4330
Ivory Tree Portraits is a maternity, newborn, and family photographer with a kid-led philosophy that caters to busy families who want custom portraits made easy. As an award-winning Newborn & Family Photography studio, Ivory Tree Portraits offer a super cool experience & timeless vibe in both our Main Line and Bucks County Studios. Ivory Tree Portraits customizes your photo session to you and your family. The team will walk you through the entire process and make it as simple as possible. Outdoor sessions coming up, including our highly coveted Beach Sessions! We've secured two locations: Life's Patina in Malvern and the beach in Avalon, NJ. We still have spots available for both locations!!
Life's Patina: June 10th & August 19th
Avalon, NJ: August 25th thru the 27th
Outdoor sessions last anywhere from 20 to 45 minutes, and clients get to see roughly 50 images. We capture the entire family and get siblings together as well as individual photos of each kid. Your readers can get more detailed information and book an Outdoor Session by following this link: https://ivorytreeportraits.com/outdoor
Weed Man
211 Sycamore Street, Newtown, PA
(215) 968-1845
Weed Man offers lawn care and mosquito control services. Lawn care offerings include fertilization, weed control, surface insect control, crabgrass control, mechanical core aeration, overseeding, grub prevention and control, lawn disease control, flea and tick control, nutsedge control, soil ph control and mosquito control services. For more than 50 years, Weed Man Lawn Care has created outdoor yards and landscapes that customers are proud to call home. Get your lawn looking it's best this summer!
Silver Home Care
Bucks County & Surrounding Areas
info@silverhomecare.com
Silver Home Care provides unmatched person-centered home care solutions designed to identify and eliminate barriers to the highest quality of life possible. The team takes pride in matching clients with the most compatible caregivers based upon their individual conditions, preferences and needs. The agency serves Bucks, Philadelphia and Montgomery counties.
Hillis Adjustment Agency
2336 Street Road, Bensalem, PA
(215) 245-5600
Hillis Adjustment Agency assists you in each aspect of your claim.  We will help guide you through the claim process and help you maximize your payout. Trust us, this is no joking matter.
Don't settle for less…Call Hillis First! 215-245-5600 – info@hillispublicadjusters.com – WWW.HILLI1S1.COM
McComsey Law
2239 Milford Square Pike Suite C, Milford Square, PA
(610) 492-0545
McComsey Law helps you through your problems and supports you as you get back on your feet. While you focus on rehabilitating your injury and recovering to the healthiest version of yourself, McComsey Law will deal with the insurance company and the legal process. They will thoroughly explain your choices every step of the way, making sure you understand the likely outcome of each option. When the time comes to decide whether to accept a settlement offer or go to court, McComsey Law will make sure that you feel empowered to make decisions.
Salomon Realty
2291 Bristol Pike, Suite 2447, Bensalem, PA
(215) 788-1114
Since 2013, Salomon Realty has grown to be the number one choice in the community for real estate. Salomon will work tirelessly to sell your home or help you find your dream home. The agents strive to be the best and Salomon Realty is a name you can trust.
Onur Marble & Granite
225 Lincoln Highway A, Fairless Hills, PA
(215) 949-2525
Onur Marble & Granite is the leader in providing top quality products and services for every kitchen countertop renovation. With an indoor warehouse full of Quartz, Granite, Quartzite, and Marble slabs, come stroll through our inventory rain or shine! Stop into one of their conveniently located showrooms either in Fairless Hills or West Chester. Call 215.949.2525 to get started!
Milex Residential
2310 Big Oak Road, Langhorne, PA
(215) 245-1685
Milex Residential has nearly a century of combined experience in home remodeling, renovations, remediations and new construction. Michael DeMaio Senior, a veteran builder and developer has over 1,000 residential and commercial projects under his belt and has been recognized as a leader in the field since 1982. Consultations are always free. Get started today!
Gannon Insurance Agency
215-891-9990
www.gannonagency.com
Gannon Insurance Agency- where customer needs come first! Gannon Insurance Agency is your Independent, one-stop insurance center for Auto, Home, Business & Life Insurance. Insurance doesn't have to be complicated, but it is not do-it-yourself either. The team of Protection Advisors at the Gannon Agency will take the time to help determine what coverage(s) you need, and what you do not and they'll do the work to find you the right policies and make sure that there are no Gaps in your coverage and do so at the most competitive price. The Gannon Insurance Agency is an award-winning, local insurance Agency serving Bucks County, Philadelphia and Montgomery County.
Jacqueline Hillgrube, Realtor Coldwell Bankers Hearthside
Contact Jacqueline Hillgrube
(267) 716-2814
Full-time expert realtor in the Bucks County area and licensed in both PA and NJ. A member of their Executive Club, Diamond Club and the international Sterling Society, Jackie has been a trusted realtor in our area since 2004. Find out more about Jackie, her team and real estate in our area HERE
We Are Supported By: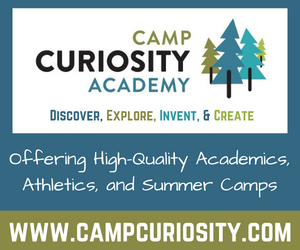 Join Our Community. Click here to learn more