Support Local Means More Than Mom & Pop Shops
When you think of buying local or supporting small businesses you might have a vision of Main Street U.S.A. polka dotted with mom-and-pop shops. However, Mike Paparone, a Bucks County local and owner of Servpro in Bensalem, is proof that supporting franchises can also mean supporting local small businesses.
After growing up in Kennett Square, Mike graduated from Penn State with a marketing degree and landed in New York City doing sales for a franchise business. While working in New York he knew he'd eventually want to come home to the Philadelphia area. After a while, he thought to himself, "Could I run one of these?" He had family in Bucks County, and a franchise had become available in the Bensalem area. His father had retired a bit on the early side and was not ready to fully commit to retired life. They looked at many franchises in different industries and decided the best fit for them was Servpro. They jumped in and bought their franchise in 2012. It seemed like it was meant to be. His father managed the finances while he managed operations. Eventually, his father fully retired in 2015, and Mike has continued growing the business and helping his community ever since.
Franchises Are Small Businesses Too!
People may think of Servpro as a large business but franchises are a small business too. Servpro is a locally-operated, franchise business. As a franchise, Mike explains they are fortunate in that they receive support from their corporate office and colleagues who own other Servpros. They like to say they have the resources of a national company while operating as a local business that cares about the community. They started with 3 employees, and we now are at 40.
Mike's Servpro supports the local community on multiple levels. He explains, "Some restoration companies use a model of flying or bussing in temporary workers from other states to perform the restoration. But at Servpro, from management to each employee, we all live and work in the same community as our customers. We raise our families in the community. If you choose to call Servpro for your restoration needs, you'll be supporting our whole team. In turn, our team can continue to support other businesses in the community, as well".
Is a Franchise Right For You?
We asked Mike for some tips he'd give others looking to buy a franchise. Here're his words of wisdom:
If you find an industry you like, a business you think is viable, a Profit and Loss Statement with good, credible numbers…jump in! I think too many people overanalyze and never go for it.

If you are willing to work hard, and take some of the negatives with the positives, it is well worth taking the plunge in the long-run.
Hospitality When It Counts
What can someone expect different from Servpro if they call them versus another service provider? Mike's number one focus is customer service. For their customers, if they're lucky, this is the one and only incident they will be needing their services. When unexpected loss occurs, he understands it can be disorienting for customers, so it's important their questions and concerns are heard and addressed. His Servpro spends a lot of time and effort training their team on proper customer service, and teaching them to focus on each customer's specific concerns. They want to treat each of their customers' properties as if it were our own.
When Mike speaks you can hear in his voice that he truly understands the frustration and devastating impact water & fire damage can have on his customers. His company mission is simply, "to create happy customers". Mike says,"We truly care about the outcome of the property restoration for our customers. We understand that while we see damage every day, our customers do not. We want to help them in their time of need. We want to make it feel like the damage never even happened. We feel that if we're doing the right things for our customers, on every job, then everything else will take care of itself and the business will continue to grow".

When To Call Mike & Your Local Servpro
Mike says people generally think of Servpro for fire, water, and mold damage. However, they additionally do bio-hazard cleanings and general remodels. While they specialize in restoring homes and businesses after the fire, water, and mold damages, they just finished renovating a collapsed deck in Langhorne as well. Think of Servpro of Langhorne/Bensalem as a full-service restoration company, and of course, if you have any questions about what they service they're more than happen to answer them.
Serving Bucks & Beyond
Servepro of Langhorne/Bensalem operates in the Greater Philadelphia area, but primarily services Lower Bucks County and Center City. They run all four territories out of our centrally-located Bensalem office.
890 Tennis Ave. Bensalem, PA 19020, 215-245-4855
We Are Supported By: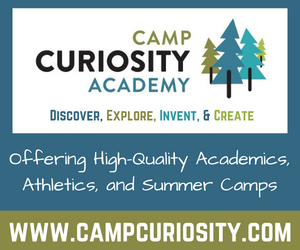 Join Our Community. Click here to learn more