It's time for cozy sweaters, fuzzy socks, hot apple cider, and colorful changing leaves. The weather is changing and autumn is making its arrival. Scenic Bucks County roads are even more magical this time of year. Soak in the season by visiting one of Bucks County's local farms, picking your own apples, enjoying a festive treat, or shopping for new pieces to add to your seasonal wardrobe. Our comprehensive 2023 Fall Guide details everything you need to know about what's happening this season. Below you'll find information on fall festivals, apple orchards, Halloween events, retail specials, and more.
The Fall Guide is sponsored by Milex Residential
Milex Residential is a licensed and insured full service home renovation company, specializing in happy homeowners across Bucks County. From whole house makeovers to one room updates, regardless of scale, the Milex team will transform your home on time and on budget. Every home renovation project needs a starting point, and homeowners need a comfort level before so much as a nail is lifted from their largest investment. The best starting point for your next home project is a simple conversation. Contact Milex Residential today to discuss your vision. A Milex team member will help conceptualize, prioritize, and fill in cost details. Get a clear understanding of "what start to finish" will look like for your next home project with Milex. https://www.milexresidential.com/ 
  2023 Fall Guide Menu: Click the buttons below to jump to each section  
This section is sponsored by The Dance Academy (TDA)
The Dance Academy (TDA) offers a variety of dance classes to choose from for your dancer, whether you are looking for a recreational class of physical activity for your child this fall or looking for a dance program for your more advanced dancer. We believe in teaching the proper dance technique and building a solid dance foundation in all our classes whether it is in our recitational or our intensive program.
At TDA, our goal is to instill the love of dance in all who pass through our studio doors. We believe that each dancer is unique, and we aim to ensure students reach their maximum potential. We offer several dance classes in ballet, jazz, tap, hip hop, lyrical, contemporary, theater dance and tumbling.
Our dance classes and programs have helped children develop a sense of hard work, discipline, and creativity. They acquire the traits not only of proficient dancers, but well-rounded individuals both on and off the stage, developing skills such as self-discipline, memory and recall skills, increased focus, and social skills.
For 37 years, TDA has helped develop strong dance professionals. Many of our alumni have gone on to perform as professional cheerleaders for the Philadelphia Eagles, Wing, Houston Texans, Arizona Cardinals, and the Atlanta Hawks; as Rockettes at Radio City; and on professional stages in Disney World, Las Vegas, Hawaii and cruise ships.
Come dance with us this season. To register or learn more about our dance classes and our dance program, visit www.thedanceacademybuckscounty.com or call 215-860-9530.
Hortulus Farm Wildflower & Harvest Festival
When: September and October
Where: Hortulus Farm, 60 Thompson Mill Road, Wrightstown, PA
Wildflower Festival
Bid farewell to the summer season with the Hortulus Wildflower Festival Weekends (Sat and Sun) of Sept. 9th, 16th and 23rd. The farm's wildflower field will be a floral wonderland, welcoming visitors to stroll through and cut their very own bouquets, hand-tied by Hortulus. Capture stunning photos in the field or purchase freshly made flower crowns and bouquets for a whimsical touch. Enjoy live music, floral-themed cocktails, and tantalizing treats from food trucks. The festival will also feature flower-themed children's crafts, a petting farm, garden shop delights, live music and a range of yard games to revel in the beauty of the wildflower season.
Harvest Festival
Step into the quintessential spirit of autumn at the Hortulus Harvest Festival, where we invite you to savor the very essence of the season. From delightful pumpkin picking to live musical performances, delectable culinary offerings, and an array of engaging activities for children, Hortulus welcomes families to revel in an extraordinary fall experience. Immerse yourself in a celebration that encapsulates the charm of Bucks County and embraces the joys of the harvest season.
Join us on Saturdays and Sundays from October 7th to 29th, between 10 AM and 4 PM, as we usher in the enchantment of autumn. Embrace the inherent magic of fall and partake in an array of activities that cater to all ages.
Froehlich's Farm Fall Fest 2023
When: September 30th – October 29th
Where: 3143 York Road, Furlong, PA
This year is Froehlich's 12th Annual Farm Fall Festival. You can visit Saturdays 10 am – 6 pm and Sundays 10 am – 4 pm. The farm offers the perfect fall adventure, with fun for all ages. Some of the most loved activities include the hayride around the farm, Monster Slide, Pumpkin Shoot, and of course, the Pumpkin Patch. There will be tons of food choices, including fried Oreos. Take a seat around the bonfire and enjoy a s'mores kit while listening to local bands.
Snipes Farm Fall Festival
When: September 30th, 11 am – 3 pm
Where: 890 W. Bridge Street, Morrisville, PA
Mommy's Lil' Black Book and Lower Bucks County Chamber of Commerce are so excited to see you at Snipes Farm and Education Center on 9/30 for the Fall Festival. There will be tractor and wagon rides to the pumpkin patch, visit with farm animals, straw bale maze, moonbounces, food trucks, crafters, horse and wagon rides, straw jump, farm museum and more. Admission is $6 per person ages 3+. Pumpkins can be purchased by the pound.
Scarecrows in the Village
When: September 11 – October 29
Where: Peddler's Village, 2400 Street Road, New Hope, PA
Peddler's Village is celebrating 44 years of Scarecrows in the Village! This autumn tradition continues this year, starting September 11th. For six weeks, over 100 scarecrows line the brick pathways of the autumn-tinted village. Some are inspired by famous characters, some are humorous, some are scary – but all of them are carefully handmade by Philly-are residents and organizations. The display is free and on view every day through October 29th. Guests are invited to vote on their favorite scarecrows and the creators of the winning scarecrows will receive prizes.
Yardley Harvest Day 2023
When: September 23rd, 10 am – 5 pm
Where: Yardley, PA
Yardley Harvest Day is making its 55th year this year. Yardley Harvest Day is a community-wide, family-friendly exhibitor's event that has attracted visitors from all over Pennsylvania and New Jersey. The day will feature unique crafter and artisans, businesses, kids and adult entertainment, and delicious food. Whether a vendor, business or visitor, this is THE Bucks County event you don't want to miss.
Hellerick's Family Farm
When: Various Dates and Times
Where: 550 Easton Road, Doylestown, PA
Hellerick's Family Farm offers family fun on an 18 acre Adventure Farm, which includes a hayride, farm animals, 3 slides, tractor tire playground and 40+ activities for children and adults of all ages. From now until September 4th, you can visit the sunflower fields. Walk or take a hayride to the fields of many different colored sunflowers.
Shady Brook Farm Fall Fest 2023
When: September 8 – October 29
Where: Shady Brook Farm, 931 Stony Hill Rd. Yardley, PA 19067
It's the best time of the year at Shady Brook Farm. Bring the family for a day or night down on the farm. Fall Fest includes a 5 acre corn maze, pumpkin patch, wagon rides, LIVE music, tasty food, spirited drinks, loads of activities for the kids, Eerie illuminations – a super fun Halloween light show and more!
Fall Festival | Shops at Valley Square
When: September 30th, 2-6 pm
Where: Shops at Valley Square, 1501 Main Street, Warrington, PA
The Fall Festival will include Peaceable Kingdom Petting Zoo, food trucks, face painting, a pumpkin patch and bounce houses.
Bristol Fall Festival
When: September 23, 11 am – 4 pm
Where: Bristol Township Municipal Building, 2501 Bath Road, Bristol, PA
The Fall Fest at Municipal Building is a free event with Alia from Alia's WOW balloons, face painting, henna tattoos, moon bounces, DJ, character meet and greets and a ton of vendors to start your holiday shopping, plus so much more.
300th Anniversary New Britain Fall Festival
When: September 23, 10 am – 3 pm
Where: North Branch Park, 207 Park Avenue, Chalfont, PA
The New Britain Fall Festival is happening Sept. 23 and will include handcrafted items from craft vendors, a car show with antiques, special editions and brand new cars, inflatables, petting zoo, re-enactor encampment of historical treasures, blacksmithing, woodworking and more, and touch a truck! To celebrate the 300th anniversary, the evening will have fireworks.
Fireside Ghost Stories at River House at Odette's
When: October 11 & 18, 7:30 pm – 8:30 pm
Where: Odette's Overlook,
For those who would rather enjoy New Hope's chilling accounts from the comfort and luxury of the hotel, River House at Odette's will debut a Fireside Ghost Stories  at Odette's Overlook, the hotel's signature alfresco dining outlet. Taking place on Wednesday, October 11 and Wednesday, October 18 from 7:30–8:30 pm. These interactive evenings will feature an informal talk and Q&A with historian and Ghost Tour guide, Carolyn Randolph. Specializing in Bucks County history, Randolph will present tales of the city and the surrounding towns to shine a new light on its fascinating past and the bold names whose presence still roam the area to this day.
Sleepy Hollow Hayride/House in the Hollow
When: September 29 – October 29, 6:30 pm – 9:30 pm
Where: Sleepy Hollow, 881 Highland Rd., Newtown, PA
Venture down into THE HOLLOW through the abandoned gardens and deep into the winding crypts and catacombs deep beneath the manor. An expansive cemetery and dark woods provide bone-chilling frights at every turn. Dare to enter the gates of THE FIELD and wander through the ruins of a bewitched village haunted by ghosts of the outlaws and outcasts that lived there in the 1800's. Continue through the deserted section of the farm no longer in use after the tragic events of the past. The attraction is open for fourteen nights this season.
Valley of Fear
When: September 22 – October 30 (select dates)
Where: 301 W. Bristol Road, Feasterville, PA
The 33rd year of Valley of Fear will be the biggest production ever. Ride through America's most horrifying woods, including a graveyard, with gigantic sets and a twisting, disorienting trail. Buy your tickets online.
The Count's Halloween Spooktacular
When: September 16 – November 5th
Where: Sesame Place, 100 Sesame Road, Langhorne, PA
Come in costume and celebrate silly, not-too-spooky fun at The Count's Halloween Spooktacular at Sesame Place! The park will be transformed into a family-friendly Halloween haven and guests will enjoy trick-or-treating around the park, Halloween-themed shows and parades, participating in an interactive Scarecrow Scavenger Hunt, and unique photo opportunities with everyone's favorite furry friends dressed up in costume.
Ghost Tours of New Hope
When: Saturdays at 8 pm
Where: New Hope, PA
Don't disappoint our ghosts by missing out on their stories! Head out on ghost tours of New Hope on Saturday nights at 8:00. Meet at the corner of Main and Ferry by the Benjamin Parry mansion.
The Buck Hotel Halloween Party
When: October 28, 9 pm
Where: The Buck Hotel, 1200 Buck Road, Feasterville, PA
The Buck Hotel's 5th annual Halloween Party!! Dress up and join in on the fun!
Home Tonic
10 South State Street, Newtown, PA
Open Wednesday – Saturday 11AM to 4PM and 24/7 online at shophometonic.com
We invite you to cozy up your home for Fall with the help of the designers at Home Tonic, a full service interior design shop located in historic downtown Newtown, PA. Our passion is creating fresh, timeless spaces for the way you live, and we are constantly updating our design studio with the latest designer fabrics, wallpapers and more.
In addition to our design services, we also offer a curated selection of vintage and new home furnishings and accessories, thoughtful gifts and seasonal items in our shop. Tablescapes are our specialty – allow us to help you create a beautiful table for Thanksgiving!
Penny Buck Junction Thrift Store
555 W Street Road, Warminster, PA 18964
(near Mearns Rd, to the left of Wawa)
215-648-1943
Open 7 days a week: 10 am – 6 pm
Besides Penny Buck Junction Nonprofit Thrift Store in Warminster being a boutique-like thrift store, they're happy to announce they now offer consignment for high-end clothing and fashion accessories. Great 50/50 split! Call for appointment at 215-648-1943 and help Penny Buck Junction raise money for those in recovery from substance use disorders.
Fox & Holly 
Peddler's Village Shop 162 | 215-302-4300
www.foxandhollybuckscounty.com
Leaves are falling and boots are calling. Fox & Holly has expanded their shoe salon this fall season and the collections are, in a word, magical. Shop everything from cozy "Birks" and Spanish leather boots to chic loafers and seasonal must-haves. It's the perfect combination of the brands you love and unique brands you've never seen before.
Lace Silhouettes Lingerie
Peddler's Village Shop 30
(215) 794-3545
Feels like UGG season. The UGG Shop at Lace Silhouettes Lingerie is full of *THE* trending must-have styles for fall. Shop everything UGG – from cozy robes and sleep-to-street loungewear, to iconic Tasman slippers, the latest platforms and specialty store exclusives. Get 'em now before they're gone!
https://www.instagram.com/lacesilhouettes/
Bernadette Bickel Hair Studio
New Location: 301 Oxford Valley Road, Unit 1504A, Yardley, [A
www.buckscountycurls.com
Find your Fall Fresh Look with Bernadette Bickel Hair Studio! Love your beautiful color and natural texture all of the time and not just when you leave the salon! You deserve to feel as beautiful as you are, comfortable in the salon, and confident with your natural hair whether straight/wavy or curly/coily! By Committing to a stylist that has built their career around curl-focused techniques and color education, you'll be in the hands of someone who has the solutions to all the things holding you back from loving your hair, ALL OF THE TIME!
Zanya Spa Salon
287 S. Main Street, Lambertville, NJ
(609) 773-0770
Zanya Spa Salon is an award-winning salon and spa in Lambertville, skilled in giving you a refresh this fall. Get ready for your next family event with Zanya for a fresh cut, style, or makeup look. In need of a stress break? Book a spa appointment for a massage, facial, or nail treatment. Invest in self-care this fall at Zanya!
Newtown Athletic Club
120 Pheasant Run, Newtown, PA
https://newtownathletic.com/
To keep your family active & social this fall, make a visit to the Newtown Athletic Club (NAC). In early September, a new variety of recreational fitness classes will be released, including some exciting new class options for ages 10-13!
NAC Kids Fitness classes are designed to welcome children ages 1-13 to a fun and enriching environment to explore their new and existing interests, as well as promote exercise at an early age. Kids Fitness classes operate drop-in style, with a reservation required via the NAC app. There are 75+ classes offered Monday-Saturday. Unlimited drop-in classes are included in a Family Membership. 
In addition to recreational classes, the Newtown Athletic Club also offers a variety of sports performance & training programs for youth of all ages. Competitive youth sports training and teams are available on-site through the following:
Parisi Speed School (Sports Performance Training)

PRD: Ghost Squad PA (Travel Baseball Team)

NAC Sharks Swimming (USA Swim Team)

USAIGC Competition Team (Gymnastics Team)

Black Cats Football Club (Soccer Training)
Ivory Tree Portraits
35 S. State Street, Newtown, PA
https://ivorytreeportraits.com/
We are excited to bring back our Fall Outdoor Family Portrait Sessions, offering families the opportunity to capture beautiful memories in breathtaking outdoor settings!
This year, we've curated six picturesque locations, each one featuring unique elements like tree lined paths, quaint stone walls, and open meadows flooded with soft warm light.
Okehocking Preserve, Newtown Square ~ September 9th

Life's Patina, Malvern ~ October 1st

Sunken Garden, Bryn Mawr ~ October 21st

The Willows, Wayne ~ October 22nd

Tyler Gardens, Newtown ~ November 4th

Linvilla Christmas Trees, Media ~ November 12th
Families often use their images from these sessions to create holiday gifts and cards, and they are always truly special. Like our in-studio Family Sessions, Outdoor Sessions can last anywhere from 20 to 45 minutes, and you'll get to see roughly 50 images. We have time to capture everyone together, sibling images, and individuals of each kid.
We scout locations that are compact to ensure little ones don't have to walk too far and always secure three different looks within each session (kinda like the backgrounds in-studio).
Onur Marble and Granite
225 Lincoln Hwy A, Fairless Hills, PA
(215) 949-2525
This Fall, give your home the refresh you've been wanting with a countertop that sets stage for your culinary creations. Whether it's the sleek sophistication of quartz, the timeless elegance of marble, or the rugged charm of granite, each countertop material carries its unique story and allure, and Onur has them all. Let the cool touch of the surface ignite your creativity, as you craft delectable dishes this Fall, and share moments of joy with loved ones in your dream kitchen.
La Chelé Medical Aesthetics
430 Union Square Drive, New Hope, PA
215-862-6100
2911 S. Eagle Road, Newtown, PA
267-753-7676
Pumpkin spice and everything nice…just like these September specials. Embrace your autumn glow and keep your skin clear while transitioning to a fall routine with La Chel
é
Medical Aesthetics. Head over to
https://lachelemedspa.com/specials
to see all the specials going on this season and book your appointment today from their website or new app!
Art in the Barn Workshops
When: September – December
Where: 91 Rogers Road, Furlong, PA
Welcome fall at Art in the Barn. Join us for seasonal Art workshops for children and adults. Starting September 13tj. Art in the Barn offers new monthly afternoon acrylic painting for adults from 11:30 am – 1:30 pm. Or, relax and enjoy an evening of creativity, our paint and sips are from 7-9 starting September 16th. Bring a friend or make one here. For the foodies, Art in the Barn offers Cheese and Charcuterie Workshops September 22 and October 27 from 6:30 pm – 8:30 pm. Or, bring home scents of Autumn in the luxury candle making workshops on September 29th and October 21st from 7-9 pm.
Don't worry – adults don't have all the fun. Foster your child's love of art through our After School Art Workshops on Mondays and Wednesdays starting September 18th and 20th and days off from school workshops starting September 25th from 9-3. Also, have fun creating at our Mommy and Me partner's paint on Saturdays from 4-6 pm starting September 30th. Check out the rest of the calendar at: https://artinthebarn.life/ 
Plumsteadville Inn
5902 Easton Road, Pipersville, PA
215-766-7500
In the restaurant world, new season means new menu! We are saying hello to Autumn with a new food and drink menu. The best part about this upcoming menu? You, our loyal customers, nominated and voted for a past menu item to make its way back. Crab Stuffed Mushroom was the winner and will be making its grand re-entrance this October. However, Crab Stuffed Mushroom is not the only past item that will be resurfacing… be sure to come by and check it out for yourself- and bring your appetite!
Once you have satisfied your taste buds, put on your dancing shoes and join us for Dancing through Decades! On Friday October 13th , we will be hosting our 80s Night Dance Party and on Friday October 20th is our first ever 90s Night! Featuring DJ Ray, both nights will be filled with music and dancing.
Reservations are required, so give us a call to reserve your group's spot. Costumes are highly encouraged, as there will be a Best Dressed competition! $10 cover at the door and cash bar. Must be 21 to enter. Dancing through Decades is not a handicap accessible event.
24th Annual Family Service Drive for Youth Golf Outing
When: October 2nd
Where: Jericho National Golf Club, 250 Brownsburg Road E., New Hope, PA
Don't miss your chance to support the 24th Annual Family Service Drive for Youth Golf Outing, which will take place on October 2nd at Jericho National Golf Club in New Hope, Pa. The event supports programs and services that directly benefit children and families in our Bucks County community.
Bucks County Community College
275 Swamp Road, Newtown, PA
www.bucks.edu
From side-splitting comedians to soul-stirring jazz tunes, the Kevin and Sima Zlock Performing Arts Center at Bucks County Community College is bringing you an unforgettable lineup of event this fall! Their state-of-the-art 339-seat theater is packed this season with cultural film screenings, holiday concerts, and performances that will leave you in awe. Ticket discounts are available for seniors 65+, Bucks alumni, active military, and veterans. View upcoming events and get your tickets today: bucks.edu/tickets
Newtown Athletic Club Fall Sips
120 Pheasant Run, Newtown, PA
Fridays, Sept. 29 – October 27th, 5:30 pm – 10:30 pm
Enjoy the Fall Family Festival at Escape Resort, Restaurant and Bar with live music and family fun. Every Friday night from September 29th – October 27th in the North Field from 5:30 pm – 10:30 pm. Free adult and family fun open to the community. There will be local breweries, specialty fall cocktails and food vendors, live music, mega field games, inflatables, crafts, and kid friendly activities, firepits, s'mores and comfy seating. All ages are welcome.
Horse Drawn Wagon Rides in the Vineyard
2730 Hilltown Pike, Perkasie, PA
Website: Bishopestatepa.com
As we head into Fall here at Bishop Estate, some special Fall events will be happening to look forward too!! On featured days Colemans will guide their horse drawn wagon rides around the property, try real grape stomping with photo shoot opportunities on the grape stomping platform, and we are adding a Fall Wine and Nibble pairing featuring Stonewalls spreads and Crackers and Keystone farm cheeses to our existing Tasting Experiences. Call to schedule your group tastings  as soon as possible.
Of course great music and yummy different food trucks each Friday Saturday and Sunday and back by popular demand  the Black Friday Craft Event on Black Friday and Saturday too! Bonnie's gift show will also be happening! For more Fall happenings and details about events, tastings, space reservations and special Wine Fun and Friends events, go to our website.
Nozomu Sushi
9 W. Mechanic Street, New Hope, PA
https://nozomusushi.com/
September Sushi Specials have arrived! Our first roll to introduce is the mellow yellow and it's full of vibrant flavors. This roll has yellowtail not only inside (with cucumber and scallions) but also on top, along with microgreens, tobiko and a honey-ginger apple sauce. The yellow fellow has met its match my friends!! Stop in this fall and discover even more of our flavors!
Steam Pub
606 Second Street Pike, Southampton, PA
https://www.steampub.com/
Check out the Seasonal Specials at Steam Pub this Fall – unique and full of flavor! Pair with one of their delicious signature cocktails or mocktails for the perfect night out! Come as you are and have a great time! And don't forget to check their event calendar for events all season long! Full steam ahead this fall!
Ardana Food and Drink
751 Easton Road, Warrington, PA
2948 South Eagle Road, Newtown, PA
We have a fun month ahead of us, check out @ardanapizzaco line up for September and be sure and check back for delicious and flavorful menu options in our restaurant locations all season long! https://www.ardanafoodanddrink.com/
We Are Supported By: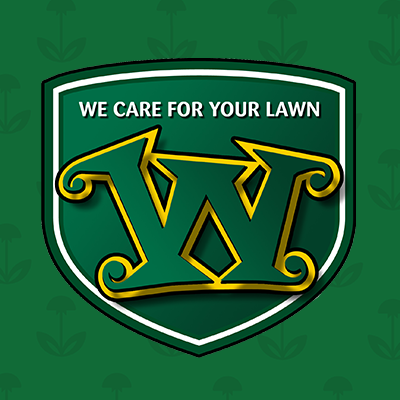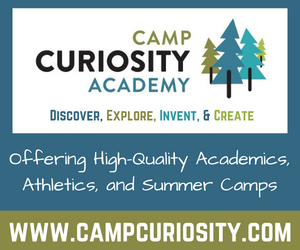 Join Our Community. Click here to learn more