Give the gift of selfcare this season! While it is always necessary, it seems even more important this year. Selfcare may look different for everyone, but it's a reminder to slow down during these stressful times and make some time to focus on yourself. This could be anything from getting a CBD Massage, doing a face mask, running a bubble bath, or even getting a fresh new look!
The beauty experts at Zanya Spa Salon in Lambertville make selfcare easy – whether you're shopping for that perfect gift, or looking for something to treat yourself. They have a wide selection of premier beauty and wellbeing items and brands – including makeup, hair care, skin care, CBD products, bodycare, and more. Pair an item with a gift card so they can get pampered in the salon/spa and then continue the selfcare at home!
To make things as convenient as possible, Zanya is offering a a variety of ways you can shop with them: In-store, over the phone, curbside pickup or via their online store. Their online shop offers the convenience of online shopping combined with their expertise with descriptions as well as suggestions on how to wear and use the products.
Note: If you see something here that you love, you can always call Zanya and ask them for the best way to purchase! 
Gron CBD Holiday Drinking Chocolate & S'mores Kit
Celebrate with a twist on a classic chocolate tradition that will bring you together to savor the magic of the holiday season. Infused with broad-spectrum hemp to help you wind down on cold winter nights.
Biologique Recherche Lotion P50
Referred to as "Jesus in a bottle" and "the best beauty product in the world," there certainly is a cult-like fanaticism over Biologique Recherche's P50 line. Perfect for any skincare enthusiast.
Playing Cards and Puzzles
Unwind with a card game or a puzzle by the glow of the Christmas tree. (Tip: Cards are the perfect stocking stuffer!
Davines Oi Set
Ideal for all hair types, the OI Set is an easy choice for those who desire beautiful, shiny and fragrant hair.
Safe for your most sensitive areas and won't stain your silk.  This signature blend of lightweight oils gently softens hair and clears pores for fewer ingrowns and healthier skin.
Help sooth and relieve dry, irritated skin and may assist with issues like eczema and psoriasis. Infused with the superb anti-inflammatory and calming herbs including calendula, turmeric, and chamomile.
Crafted in small batches with a mix of plant-based herbs and essential oils intended for the relief of muscular aches, joint pain, cramps, and inflammation.
The non-psychotropic and non-intoxicating oils are intended to provide relief from anxiety, stress, inflammation, and pain.
Cultivated from organic sun-grown flower from Upstate New York. They use all of the plant's natural terpenes and phytocannabinoids to deliver a full spectrum formulation, maximizing the overall medicinal benefits. Available in a variety of strengths.
This all-natural herbal tincture is a plant-based alternative to mainstream pills and capsules that may help to alleviate and prevent brain tension, headaches, and migraines. The herbal formula utilizes the natural salicylates found in the Willow Bark tree combined with other tension-relieving herbs to aid in the prevention and reduction of migraines. Handcrafted in small batches using organic, gluten-free and non-GMO ingredients.
Awaken your senses, revitalize your mind, and energize your body. The perfect remedy for a long day of work, a hard work out, or when you just need a moment to your sooth your mind and relax your body.
Go for the glow! Crafted with naturally powerful skin essentials, Joanna Vargas offers a wide range of purifying and detoxifying options for all skin types to leave your skin glowing.
More than a face sunscreen, this multitasker provides superior all mineral UV protection plus serious moisturizing and anti-age benefits.
Patricia Green Slippers
Ultrasoft genuine shearling makes this classic slipper a dream to wear on any lazy weekend.
Z Supply Loungewear
Loose, comfy, and buttery soft material, Z Supply loungewear is a winter wardrobe staple.
Gift Cards
It's the gift that always fits and never goes out of style. Plus, it gives her the JOY of picking out exactly what she wants!
20 Days of Deals
Be sure to check the Zanya Spa Salon Facebook page for daily offers this holiday season!
Zanya

Spa Salon offers all of this alongside their award winning in-house treatments, like Pura Luxe Smoothing Treatment, massage + custom body scrubs, facials, eyelash extensions and more.

The expert team at Zanya is devoted to your beauty and well-being, whether you are able to stop in for a treatment at Zanya or want to place an online product order.  Products are available for shipping or pickup.
Zanya Spa Salon
287 South Main Street, Lambertville
609-773-0779
zanyaspasalon.com/shop
We Are Supported By: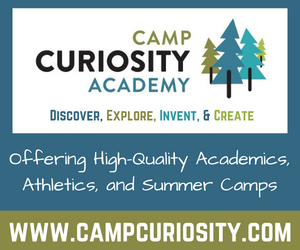 Join Our Community. Click here to learn more